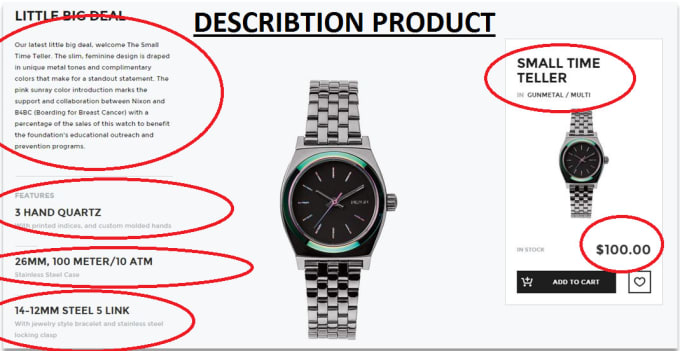 About:

Hello
This gig is specially tailored for buyers who are looking
to sell Aliexpress goods on their
websites.
Iwill edit your Shopify store
product titles, add new descriptions, leave important bulletins.
Benefits:
I Will Give YourProducts Catchy Titles.
Write Unique Product Titles and Description.
Add 50-100 words + 3-5 Important Bulletins.
Improve SEO on products.
1- 2 Keywords per product.

Please Contact Me before Placing an
Order.

Regards,
Salauddin

Reviews


:
:
:
:
: