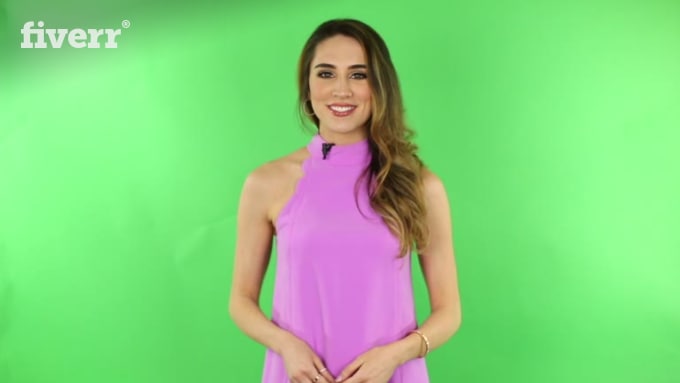 About:

WORK WITH THE BEST.



Videos will increase sales for your product, website, or
business. Let's work together to produce the video of your
dreams!


*Do not feel confined by the packages. I can give you
a custom offer for exactly what you want!*

All videos include:
✔ 1080p HD
✔Green screen
✔Professional audio
✔Filmed on
professional equipment in a studio
✔Standard delivery up to 7 days

Pricing:

Base Rate is $25, which covers up to 25 words in 1080p HD.
After that, it's:
✔$5 per 25 words
✔$10 for each of the following: adding a logo, text, music,
proofreading, or wearing a requested outfit
✔$20 to add background
✔$70 3-day delivery
Revision policy:
Please double check your script for errors. Revisions are only
provided when I make an error reading the script. Please send
pronunciation forunusual names or acronyms. I will not
re-film for personal taste; all videos are consistent so please
watch samples before buying & make special requests
beforehand
Disclaimer: No scams, false
claims,adult content, gig
videos.You don't have permission to use
my identity to create profiles. Nothing
questionable.

Reviews


michaeljones512:Outstanding work!!!! She even added her own
little twist to our script, which definitely improved the
commercial!
alliemadison12:It was wonderful to work with you!
sadboi269:Thank you so much! You did an amazing job and you're
awesome.
jerrylenz:Allie is a TRUSTED partner and talented PRO!
alliemadison12:It's always great to work with you!