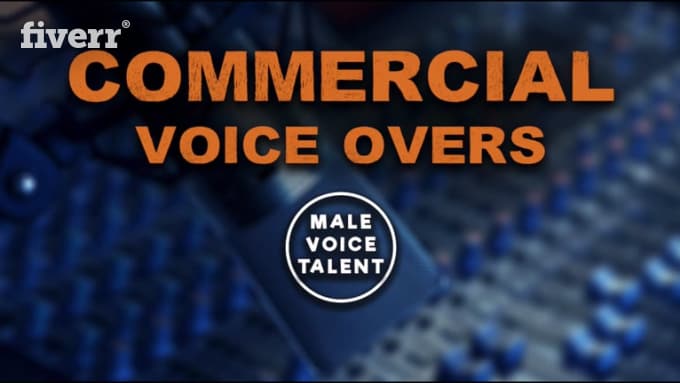 About:

Hi and thanks for your interest! IMPORTANT: Please message me
with your script first. Do not order direct.I assess each
client'sneeds to create a custom offer
withfastestreturn, based on my
availability.
Seasoned and nationally
recognized 20-yearvoice
actor.National Client list on right.
Voice of thousands of COMMERCIALS
vianational agencies, production houses and big brand
clients. Now offering my services on Fiverr at incredibly reduced
rates.
*FULL PRODUCTION ALSO AVAILABLE*
I've written and produced 1000's of Commercials.
Complete Music and SFX Libraries… ask for quote.

Commercial VO Video
Samples:
youtube.com/playlist?list=PLC82E04EF5C19E124
Commercial VO Audio Demo:
soundcloud.com/jamiebuckvoiceovers/commercials


CURRENT
SPECIAL:
Commercial License for All Web Videos:INCLUDED for
FREE!
Full Broadcast Rights License for tv, radio, web spots:see
FAQs below
I look forward to partnering with you!
Jamie | MaleVoiceTalent
https://www.fiverr.com/malevoicetalent

Reviews


:Another great experience working with this seller. Fast,
accurate and high quality!
:This seller did a fantastic job. Not only did he deliver
quickly, but he produced a \
:For one more time, Jamie proved to be extremely professional​.
Delivered all the files on time (even before the deadline) with
great quality and many takes to pick from. Jamie is and will
always be highly recommended.
:Super talented! Great to work with! Amazing!
:Jamie is extremely professional, delivered the files on brief in
a snap. Definetly will use his services again. Highly
recommended.