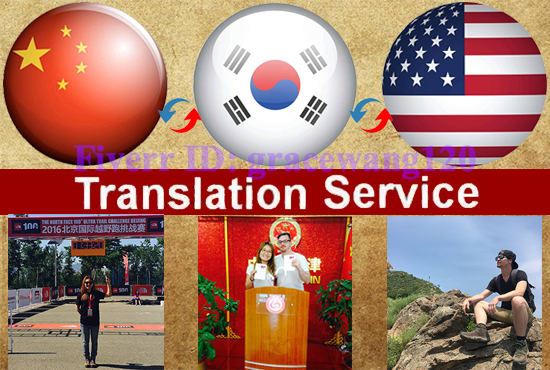 About:

I will translate your text from English to Chinese or from
Chinese to English. (Including
SimplifiedChinese and
Traditional Chinese)
I'm a Chinese speaker, my husband is an English speaker from US.
We are living in China. We don't translate with Google Translator
or any other translators.
Feel free to ask me anything.Please send me
aMESSAGE andFILES
first before making order.This is to
make sure I'm free and able to start your work in the same
day.
Note: 1 day delivery is available only for
up to 1000
words.

Bitcoin, Ethereum, Blockchain and related;
Production instructions: face mask, body lotions, GPS device
and related;
Business plans;
Invitation letters;
Application words;
Website;
Legal documents and related;
Stories;
Etc.
Reviews


:nice working with provider
:Everything was as described. Seller was very responsive.
:Thank you very much for the delivery! The job is done well!
:Excellent experience!!!
:Thank you\nyou helped me alot\n