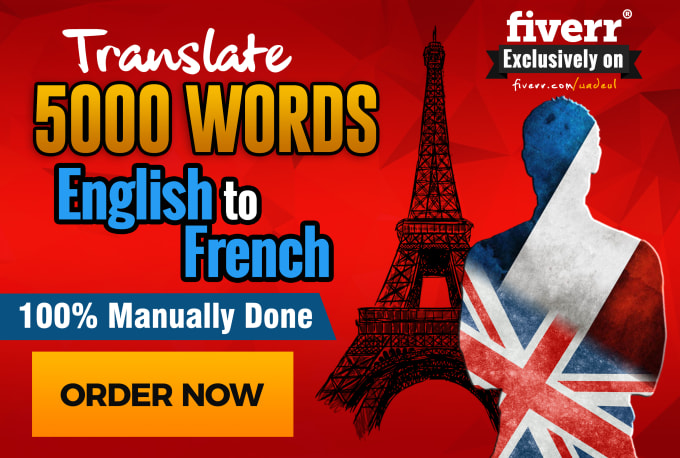 About:

***Professional Translation from English to French on any
topics by a French native.***
I´m an experienced and well-skilled writer with more than 400
positive reviews, so I can express your ideas in perfect
French.
I also have a 10k words gig. Check my profile:

Accepted formats: PDF, Word, Excel, .txt. (You MUST
contact me if you have pictures to translate and purchase my OCR
extra.)
Contact me if you have any questions or special
requests.Looking forward to work with you!
***Order Now. Fast Delivery and 100%
GUARANTEED***
P.S: I offer 20% OFF for my new customer, contact me
before order.
Reviews


logotypemaker:excellent experience
wadeul:Thank you for all the translation projects.
flykiv:Great communication. Perfect services!
wadeul:Happy to have you back for another translation English to
French.
flykiv:Great services!