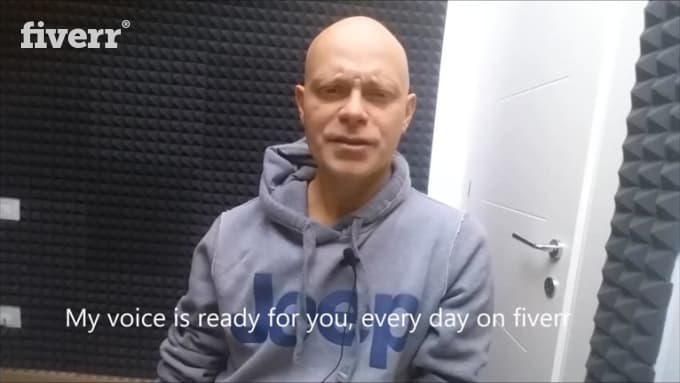 About:
Ciao sono Alessandro e pronto a lavorare per te, tutti i giorni.
Hai bisogno di spot, produzioni audio, narrazioni, letture, segreterie telefoniche o altro?
In poco tempo realizzerò quello di cui hai bisogno con la massima professionalità.
Contattami senza impegno.
Ciao, i'm Alessandro and im' speaking from my studio.
I'm ready to work for you, every day exclusively on Fiverr.
Commercial, narration, voicemail and others,,,
I work and worked for many companies. Contact me for a quotation. Enjoy.
Reviews
:Very good)
:Everything perfect as usual. He is the perfect voice for our video tutorial!
:thanks for your reorder. for me it's a pleasure to work for you!
:excellent work.\n100% recommended.\nThank you.
:thanks for your order!