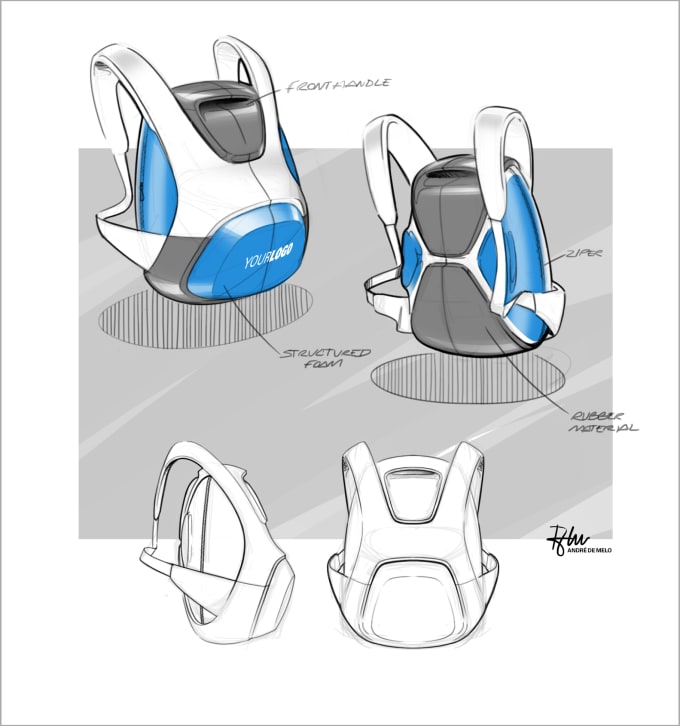 About:

If you need professional assistance to turn your idea into a
product with a great design, I can create the concept sketches
that will guide the project .
You can choose if you want to receive 1, 2 or 3 different concept
proposals.
The price will change according to your order.
The sketch you see above is a backpack concept I created to
illustrate the type of presentation you will receive.
-it will have two perspective views (3/4 front and 3/4 back) as
well as two orthogonal views.
-the two perspective views will be shaded using basic
colors
-it will have the same brush style in black
-it will have a neutral background
-it will have indications of features and materials

Reviews


crtvalentincic:Very professional!
elevenhabits:This was our second time working with André. He is a
professional and proactive seller. The output was outstanding, no
revision was necessary.
contatodeclm:The result was above my expectations and on top of
that the communication was very easy.\nI do recommend him.
lisamaro:I am quite impressed with the quality of work +
communication was easy.
crtvalentincic:Very professional!