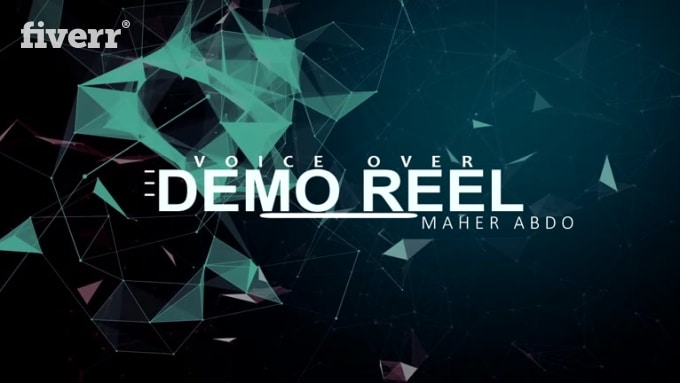 About:

*Please contact before ordering to check
availability*
Welcome,
Dear customer, there is no doubt that you are looking for
proficiency, commitment, and talent.
I'm a voice over talent, able to record voice-overs in
Arabic (mother tongue) and English ( a B.A holder in English
studies)
From myPRO, home studio, I will
deliveryour work in HQ. I will take into
consideration all your personal instructions and
preferences while recording.
I can be the Voice that gives energy to your
advertisements, life to your audiobooks, and elegance to your
voice over projects.
Why would you Hire me?
simply, I am a committed person, I am
flexible in my performances, and I have
the Talent You Want.
Have a greatday
Reviews


:Another magnificent work. I highly recommend to those who are
seeking for high quality work.
:Another magnificent work from this Seller. I highly recommend
you if you are looking for a real voice-talent. Thanks for your
all efforts to meet my requirements.
:Great communication! Excellent quality! Will definitely work
with his again!
:Again magnificent work. If you are looking for 5-Star voice-over
talent, Maher should be your solution. Thanks for all your kind
efforts. Other projects will come shortly.
:He is one of the most talented voice-actor I have ever worked.
Apart from his professionalism, he is a real friend. He does his
best to produce high quality work and meet client's expectations.
If you are looking for higgly talented, experienced voice-over
than he is the correct one you have to choose. Thanks again for
your all kind work.