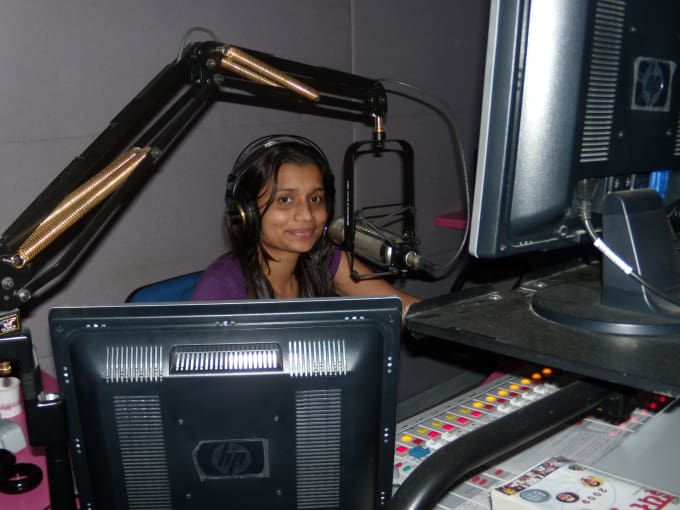 About:
I am a professional voice-over artist and would record whatever you need.
TV, For VideoYouTube Video Voiceover Match audio to videoVoice Over
Online projectsPhone greetingsOn hold MessageRadio CommercialsInternet Programs any projectsBusiness Training tutorialsAudio BookNarrationInternet Product launchWebsites welcome pagesPower Point Presentations
Radio AdvertisingCommercialsRadio
I would try my best to correct the grammatical mistakes (if any) in the provided script.
NEW Client Promo:- First time clients can add additional 50 words to their script for free! Just mention this deal!
*If you are ordering a list of words that requires splitting as well then please order one gig for every 30 words, as recording lists and splitting them takes twice as long to complete.
Thank you for your understanding!
If you need the exclusive or want to use it for commercial purpose you have to add the extra gig "license".
Dialects:- English(Urban Indian) and Hindi
Reviews
:Very professional and fast delivery, will definitely be working with again
:thank you
:Beautiful voiceover delivery!
:Outstanding Experience!
:Very Professional