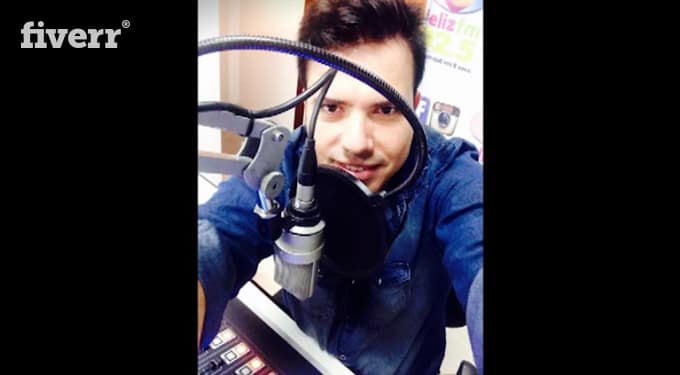 About:
125 words for $5
DOWNLOAD DEMO VOICE BELOW:
>>>>>>> https://goo.gl/7cNkqx. <<<<<<<
I am a voice over actor , and I've been a professional broadcaster for over 16 years. I would love to record whatever you need me to, up to 125 words, for $5!
The voice over was recorded in a professional studio with the latest audio recording and editing equipment.
You can listen to my demo below:
Voice Over Demo: https://soundcloud.com/fernando-fernandez-25
Radio Commercials
Apps and Games
Narration for Digital Products
Institutional videos and Animations
Internet Programs
Phone greetings
TV/Radio spots
Smartphone Apps
On Hold Message
YouTube Video
Lessons
Voice Over
Audio Books
Radio Advertising
Power Point Presentations
Phone messages
Anything you want for your project in brazilian portuguese.
Locução profissional por apenas $5
(1 GIG p/ cada 125 palavras)
Sou apresentador e locutor profissional há mais de 16 anos e apresento programa de rádio.
Reviews
:Excellence delivery. More work for you.
:Excellence work.
:Quick delivery and outstanding quality. Looking forward to working with you in the near future.
:Again! Awesome work!
:He's the best ever. This is my first time ordering from him and I will definitely order again soon. Thanks Fernando. I'm very satisfied.