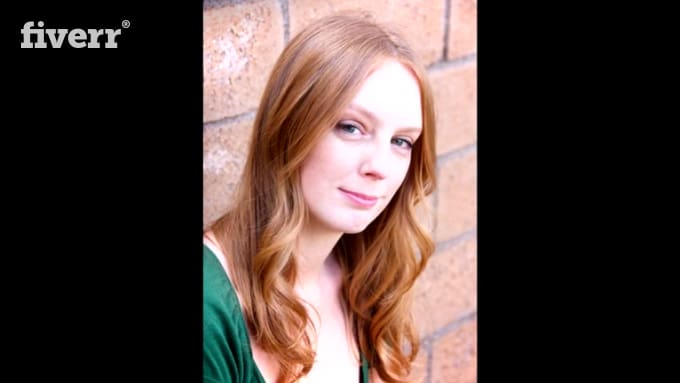 About:
I will happily record for you a voiceover script in my authenticBritish accent or my standard American accent.
My rate is $5 per 100 words. Enter your word count in the box to the top right to calculate your cost. I work on projects of any size.

All orders are delivered within 72 hours guaranteed, often sooner. To get 24 hour delivery, please add Extra Fast, or my Queue Jump Extra to be first in line when I am next in the studio.
I have 15+ years of experience on any project type you can think of from phone systems to explainer videos, radio commercials, podcasts, corporate training videos, audiobooks, childrens stories and many more.
I record in a professional studio.
Please double your word count for dialogue, lists of words and short phrases. These take twice the time to record.
If you would like me to time your script to a video, please add my video sync extra.
Please be sure to add my split file extra if you need your project in more than one file.
Royalty free background music is also available as an extra.
.wav, .mp3 and other formats available.
Reviews
:Thank you , I may run a valentines special message, I'll let I knknow
:perfect professional
:This is a genuine review. This was perfect. I didn't even have to ask for any changes, because it was delivered just as I wanted it. Thank you so much. i will definitely recommend and order again in the future. All the best
:Great as always!
:This is my 2nd purchase in 2 days for my phone system, you can read the review on the first one but it was spot-on exactly as I wanted. This 2nd order did not disappoint either as pronunciation, tone, and everything was done perfectly. The order was delivered quick and timely far before the deadline. Highly recommend and quality is great.