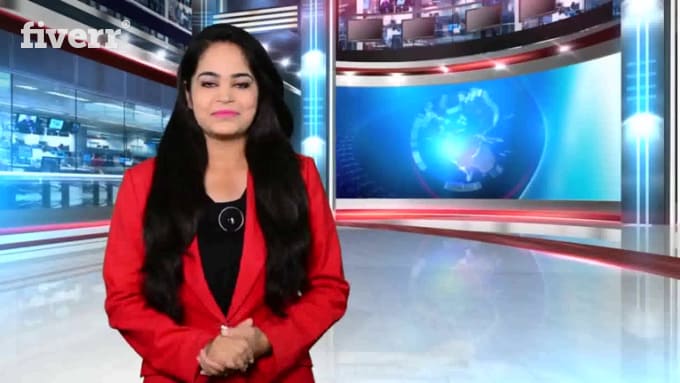 About:

Professional Custom Newscast.
Want to GRAB ATTENTION and stand apart from the
competition?A newscast will do just that. I will create a
professional newscast that will promote your business or announce
exciting news. Use it as a commercial or promotion to impress
your clientele.
*Do not feel confined by the packages. I can give you a custom
offer for exactly what you want!*
All videos include:
✔1080 HD
✔News background
✔Professional audio quality
✔Filmed on professional equipment in a studio
✔Standard delivery up to 2 days
I can even add a correspondent to the video, or interview you as
part of the newscast. Please send me a message to discuss those
options.
I look forward to working with you and creating a professional
newscast for your brand!
Reviews


akomari69:Multi-lingual and very professional.
varunbhansali:good experience
doctor_oof:U r lit cheers
varunbhansali:amazing experience
harshadkothia:Great work. Perfectly understood our requirements.