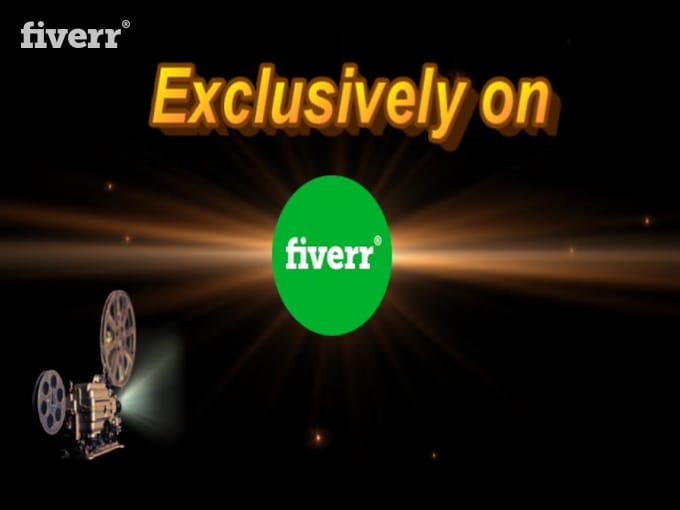 About:

Hi! I am a professionalvideo producer working in New York.
If you need a video created from your video clips, slides
or digital pictures, I'm your guy! I can also record and
add a voice track from your script. No script? No
worries – I'll write it! Want music, sound effects, or text
overlays? You can order those too!
Here are some of my latest
videoson my channel:
https://www.youtube.com/channel/UCtQE6Whtds7X681PPLDXZQg
PLEASE NOTE: I DON'T CREATE ANIMATIONS! 🙂
VERY IMPORTANT! Please carefully look
over the packages for pricing and options. The pricing
assumes youare providing the clips and/or
pictures and theyneed no editing. There
are extra chargesif I need to acquire any
clips or pics (which I can!) or resize pictures,
extract portions of videos or adjust video soundtracks.
Unless you have a simple video, it's best to contact me first to
discuss your needs before placing an order.
If you need your order quicker, please check the appropriate
Extra Fast Delivery.

Delivered in .MP4 format – if you need a different
format, please indicate it.

Reviews


philgerber975:Great delivery. Fast turn around time. Carmen had
excellent creative advice and additions to take the project over
the top.
carmenligato:Fantastic buyer! Outstanding communication and very
clear on design specifications; exceptionally easy to work with.
Thank you for the great project!
alex4utn:I was blown away by the final product. The video
exceeded my expectations. Carmen Ligato really delivered in a big
way. I'm so impressed. This was our first video project. So glad
we found Carmen. More to come. Thanks a lot.
carmenligato:Alex was very pleasant and professional to work
with. Clearly stated what he was looking for and provided all the
information required; it was a perfect blend of direction and
creative freedom.
wamusallc:I have worked with Carmen a few times by now and his
delivery is always EXCELLENT!! Thank you… looking forward to
working with you again!\n