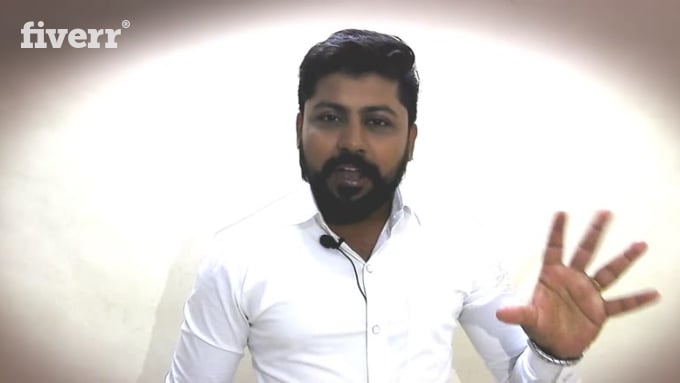 About:

I will be your Video Spokesperson in Hindi and
Indian English
I will record high quality videos for you for in Hindi,
Indian English or even Hinglish (mixture of Hindi & English).
With more than 10 years of expertise as a speaker and a trainer
for personality development, you are in for a fabulous deal.
Please read all gig details and contact me before
ordering.
All videos have
A minimum length of 50 words

Filmed on 1080p HD or 720p (depending on your preference)

White background

Filmed on professional equipment
The perks
No cost to add your logo, overlay text or
website URL. Just provide what you want, and it will be done
FREE of Cost
Free transitions and effects on the video
content, if required.
I open to any kind of content except the
ones that are related to sexual soliciting, hate speech, scams,
violence and illegal stuff.
Reviews


vareetqor:perfect execution
krystalmedia:Thank you for being a repeat customer. I wish you
all the success in the world.It's always great working with
you!!!!!!!
vareetqor:seller did exactly as requested and delivered on time.
He was also friendly and understanding.
krystalmedia:Wonderful client, whom I greatly enjoy working
for….. Explains things clearly…..Love the project… Stay
blessed and I am here when you need me…..Thank you once
again!:)
ibitcy:great work