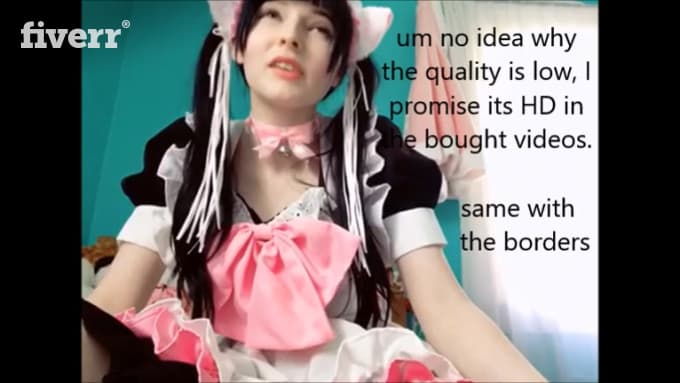 About:

I've always been teased that I look and sound like a loli so lets
use it? Haha.
I will say anything you want in a videoooo! Get the other
packages and you can use my outfit, hair, scene, etc! I'm open to
requests~
I know I'm cringy.

Reviews


:It's amazing! Thanks a lot!
:fine and had a good voice
:I didn't get mine for 11 days. She also didn't communicate with
me for 5 days despite my trying to reach out to her, it took me
asking to cancel to get her attention.
:Great, would recomend. Very friendly and helpful
:Even though the order was late (for good reason that no one
could help) she still talked and communicated very well and made
sure to keep me updated