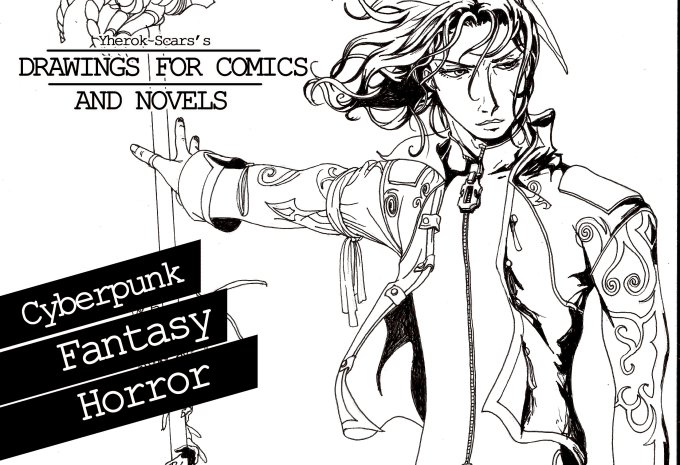 About:

Hi there!, I am Yherok, an plastic artist with more than 20
years of experience developing illustrating.
In this Gig, I will create for you to illustrate for your
comic book or develop a comic character. All based on your script
and mental image that you have, the more creative freedom you
give me, we can develop something characteristic.
Directions of my personal main
style:
Neil Gaiman, Yoshitaka Amano, Ayami Kojima, Junji
Ito.
Note: The artistic direction also depends on the need of
the publication: As styles for comedy or a heavy classic American
look like Todd Mc. Farlane for example. It is also personalized
and more free for other needs like music covers. Please consult
the gallery.

What do you opt for when buying?
In case of illustrate complete comic pages, the storyboard
is developed first, after making the corrections we go to the
tinting phase of all the pages.
In case of characters the process is more direct and
the corrections are direct.
___________________________________________
You can see in each package, the prices and
characteristics. If you have any specific questions do not
hesitate to write me. Thank you!


Reviews


festavia:Amazing! The designer delivered exactly what I wanted! I
am very impressed.
yherok:Thank you very much for appreciating my work! I hope you
like the next one too.
zivgore:Fantastic- as always!
markkennedy896:Good concept artist. Exactly what we needed to get
the full story board started.
yherok:Thanks for appreciating my work!