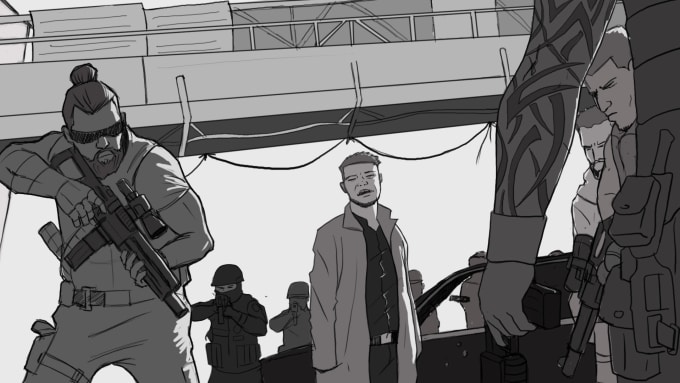 About:
PLEASE WRITE ME BEFORE ORDER!!!
I will draw you a storyboard for your pre-production needs.
I can do story boards for :
films
adverts
music videos
animation
books
explainers
The more storyboard gig extras you order the more features (such as extra panels) and color you get. each panel or frame is a drawing in a thumbnail (some people get confused by that terminology so I had to explain)
PLEASE WRITE ME BEFORE ORDER!!!
Reviews
:Great work!
:thank you for the work
:Amazing Delivery again! Best storyboard on Fiverr
:Nice and quick work!
:We are ready to continue collaboration with Bananimax. Need to negotiate pricing for bigger order. Good illustrator!