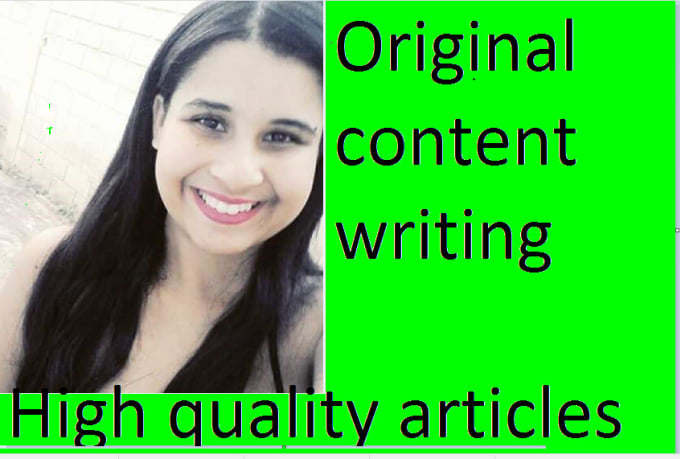 About:

Are you in search of a professional writer to take
care of your
SEOWritings,Articles,BlogsandWebsitecontents?
From blog posts to articles, I can write on ANY
topic you want, even if I need to do research. The topics include
IT, tutorials, health, movies,music,video games,
lifestyle, but I can write on ANY TOPIC you want without a
problem!
With me you get the following;
✔Copyscapepass guarantee!
✔ Great grammar and structure!
✔SEOoptimization!
✔ Lots of conversions!

Work with me and you will receive an accurate, professionally
written, documented article on the topic you desire!
ORDER NOW $100 ….Amazing offer

Reviews


sasailic:Good seller.
natalie943:Thank you.
christinacutolo:Thanks so much Natalie! You're an awesome weirder
and I'm so excited I found you. \n\nThis is my second blog
request in a week and it was perfect 🙂
natalie943:Great buyer, looking forward to working with you
again.
romano1863:Great experience!