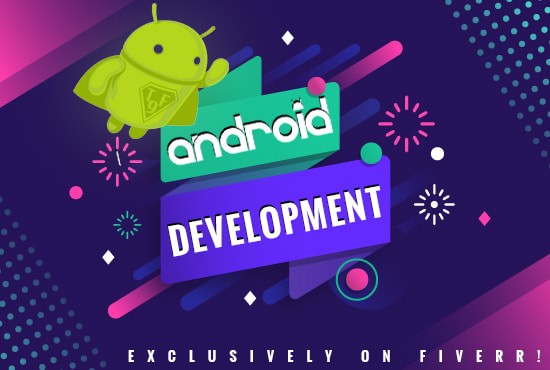 About:

Hello..!!
Are you looking to develop your Android app? Just message me to
discuss your idea for app. After having a discussion about your
idea for app, I have 3+ experience in android app & I will
give you reasonable quote for app development.
If your application has really complex and advanced features, we
may need to discuss your idea on Skype or Hangout call and then I
will send you custom offer on Fiverr.
Development Phases is:
1) Project outlining and scope determination
2) Mock-ups and Designing
3) Development of Prototype
4) App Development
5) Client Approval
6) QA and QC
7) Fully support (Post delivery)
My Aim is To:
# ProvideHigh-Quality Software
# Provide Software Changes and revisions
# Good looking and Attractive Interface
# Provide Complete Running Code On Extra Charges
# Provide User Satisfaction
# Provide Training when needed on usage of application
# Provide Simple and Understandable code
Before You Place an Order Make Sure You Contact me So we
can Discuss the Details.
Note: $5 is just for the consultation to discuss your
app requirements and price quote. The price may vary depending on
what type of application and features you
want.
Thank you.
Reviews


birdofparadise6:Very professional work and delivered in a timely
manner
jaydipranpariya:Good client
anisocialmarket:Very Creative And Very Professional developer,
fully recommend it 🙂
jaydipranpariya:good client
birdofparadise6:I will definitely recommend them and use them
again in the future to add more features to my app. Great
experience ! Thanks