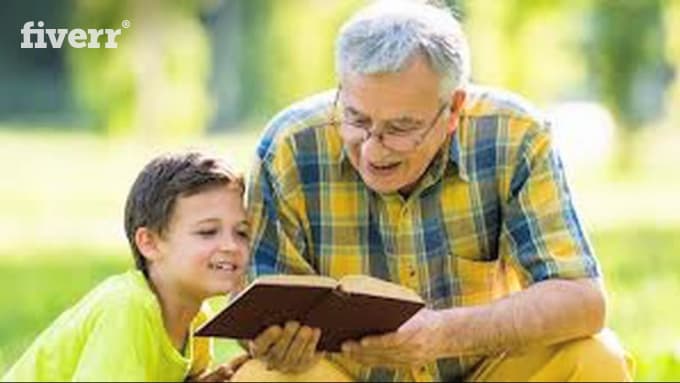 About:

I will be pleased to deliver a mature, warm and "wise" voice over
for most any purpose. It will be sincere and
convincing. A mature, experienced sounding voice will often
invoke warm feelings of trust.I use pro studio grade
equipment and a custom sound isolation booth and I deliver on
time. Best of all, I know how tointerpret a script,
tell a story and connect with the audience!
1-250 words = 1 gig
251-350 " = 2 gigs
351-450 " = 3 gigs
451-550 " = 4 gigs
PLEASE CONTACT ME for a quote and availability for scripts longer
than 550 words.
Explainer videos
TV & Radio Commercials
Phone greetings and IVR
Medical, Technical & Corporate narration
Whiteboard narration
Video and movie narration
Children's book narration
PLEASE READ CAREFULLY:
"BUSINESS USE"Promotion of any product or
service.It includes for profit, non-profit and
religious organizations.
"FULL BROADCAST RIGHTS*"Promotion of any product or
serviceon Radio or TV or any Streaming
Serviceis$50. This includes VIDEO GAMES.
*FBR is for LOCAL use ONLY. Please see extras for regional
and national use.
I don't do sexual or vulgar/crude content.

Reviews


nurkey:excellent voice
bdarling17:Great first experience with this patient and helpful
new buyer. Thank you for choosing me for your voice over!
jeremyhub:He is always such a professional to work with, and has
such an amazing voice. I can't wait to find another project for
him to work on!
bdarling17:Excellent repeat buyer with a typically wonderful
script! I love voicing these projects!
premilife:Great voice over!