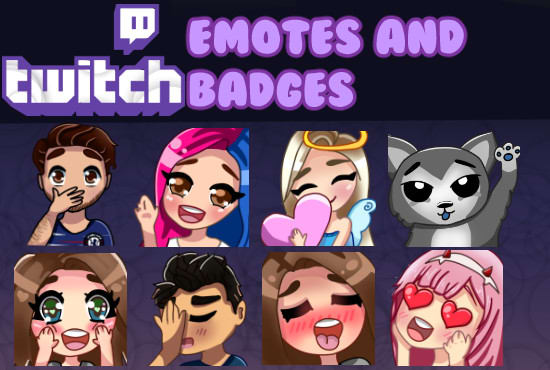 About:

HI THERE!
I would love to make some Twitch emotes for you, so I do
hope you will commissionme :3
Message me before ordering please!
Describe the kind of emote(s) you would wish for.
Provide reference images for me
I will send you a picture before I start coloring in to make
sure the emote looks how you wish it to be.
When the image(s) are complete, I will send them to you as a
.png file with all three sizes.
I remember how exciting it was for me to recieve my
emotes, I hope I can make you feel the same
way(⁄ ⁄•⁄ω⁄•⁄ ⁄)

Reviews


stokesx:* A+ 100/100 rating * Kawaii is truly a pleasure to work
with. See for yourself how talented she is! She can basically
cater to any style and feel you are going for on your emotes and
sub badges.
kawaiikida:Once again the most lovely person to work with, thank
you so so much \u003c3
ryanakritzer:Hey!! I really like them, thank you so much for your
excellent work!!
kawaiikida:Such a sweet person to work with, thank you! :3
gracegammer:Her design were exactly what I wanted and she capture
for my features perfectly. I will be purchasing from her again
for more emotes and badges.