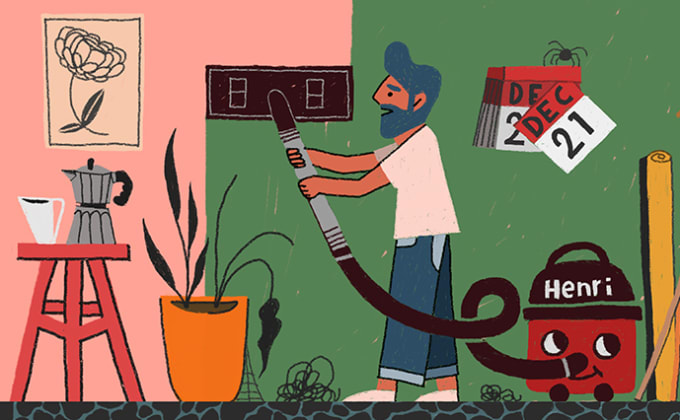 About:
I'm a young freelance illustrator who will create colorful digital for your personal use or professional projects.
I have previously worked as a junior art director in a Parisian start up where I have learned about the industry and the needs of the market.
I am now a full-time freelance illustrator and want to create great quality expressive illustrations that fit the demand.
I love experiencing with different styles but I tend to stick with colorful digital illustrations that still have a traditional feel to them.
Here on Fiverr I am offering you square illustrations.
If you buy more than 1 square illustration you can either have 2 or 3 different illustrations or they can be combined together to create rectangular illustrations or to be used as a banner.
Please message me before placing an order so we can talk about your project and find the best way and best ideas together to create the perfect illustration!
After order I'll send you sketches and swatches so we can work through the illustration together and see what works best for you.
I am working on Adobe Photoshop from sketch to finished product.
For any questions don't hesitate to message me!
Reviews
:Absolutely amazing! Edith executed my brief to perfection and brought my ideas to life in time! She was also quick to reply to my messages and extremely patience with revisions! I can't be any happier with how the project turned out and will definitely work with her again! Thank you so much!
:Always fabulous to work with! Professional, fast, \u0026 so talented.
:Edith did another amazing job. She is very professional, responsive, and so talented. She will create perfect illustrations for your project.
:Edith is a fabulous artist and professional! I look forward to working with her on more projects.
:Edith delivered an amazing job!!