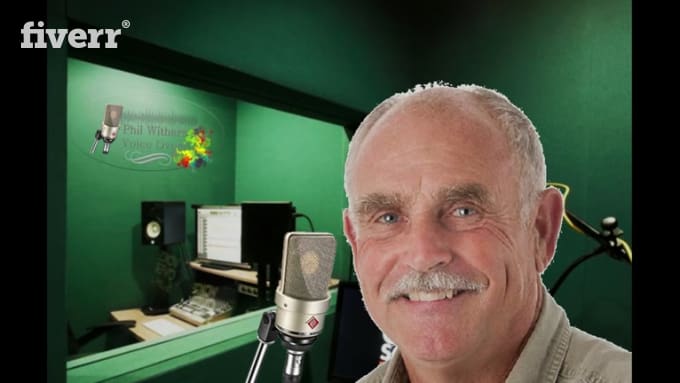 About:

I work to bring you theBESTcustomer service
&highest quality voiceover!



I work in a professional home studio:

WhisperRoom
Neumann TLM 103 Condenser Mic
Sennheiser MKH416 Condenser Shotgun Mic
Warm Audio WA-87 Condenser Mic
ElectroVoice RE20 Dynamic Mic
Cloudlifter
Universal Audio Apollo Twin A/D Interface
Adobe Audition Digital Audio Workstation (DAW)


Each order can include 1 project. Please do not add
multiple voiceover projects in a single order.

TV & Radio Imaging
Voiceover
Phone greetings
On hold Message
IVR
Radio & TV Commercials
Business Training tutorials
Audio Book
Corporate and Education Narration
Internet Product launch
Websites
PowerPoint Presentations
*Please, no scripts with 'adult' content.



*PICKUP POLICY: One pickup (change) per order.
*I work very hard to deliver a high-quality product on time, but
PLEASE LISTEN to my samples
here and on Soundcloud
(https://soundcloud.com/philwithers) to see if I'm a good
fit for your project. If you choose me for your high-quality
voiceover project, you won't be disappointed!

Reviews


:very perfect
:very well done and very pleased
:Excellent experience! He got it right the first time
:Great quality and lightning-fast delivery!
:many thanks… excellent work