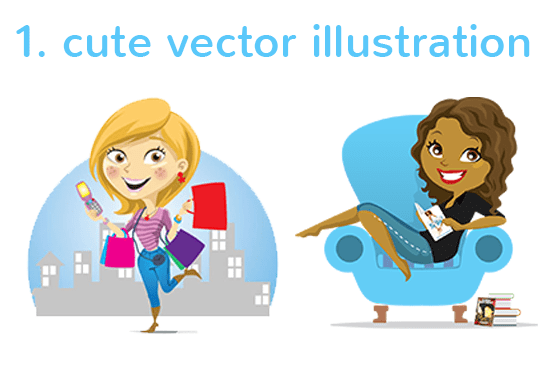 About:
I can make vector, character or cartoon with my style.
I ONLY draw ONE CHARACTER without any object. if you wanna put an object on it, please purchase extra gig or another gig.
I can draw anything (human, animal or object)
you can tell me which illustration do you want (1.cute vector or 2.vector or 3.cartoon)
I don't do background, if you purchase another gig I will draw you a background.
i will send you transparent background so you can edit the background
If you like my work, don't forget to share to your friends..
MESSAGE ME FIRST IF YOU'RE NOT SURE ABOUT YOUR ORDER!
Reviews
:I would give 6 stars if it was possible. Fantastic work.
:She's exactly what I wanted!
:Desista never fails to deliver excellent work! I'm always happy and always ordering.
:OMGosh- you are always making me so happy! She looks perfect; she's exactly how I wanted her to look. Thank you!
:She's lovely! Thank you, again, for a lovely job. I'm ordering another right now!