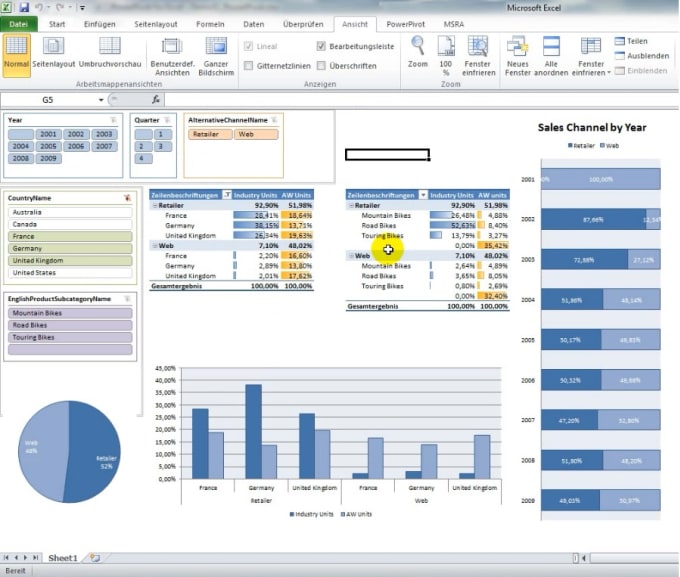 About:

i will build Custom Excel templates as per your requirements
including but not limited to Advanced formulas, Macros and VB
Applications, Charts and Pivot tables/PowerPivot. A short list,of
what we can do in Excel would include:
The ability to pull data from multiple worksheets, workbooks
or downloaded data files into a single, easy to read formatted
report.
Generate invoices, contracts, time sheets or work orders in
Excel or export Excel data into a defined Microsoft Word
template.
Use Excel as a database. For example entering or selecting a
part number can look up and populate any information related to
that part such as the product descriptions, cost, markups, etc.
Custom business intelligence reporting based on multiple or
single criteria. For example to show sales for a person, region,
unit for the last month/year, compared to previous month/year,
etc.
Note:
Discuss scope of work before ordering as multiple gigs may apply
based on the scope of work.
Reviews


:Top notch continued support… thank you!!!
:Amazing service!
:Outstanding experience
:Amazing service!
:Outstanding experience