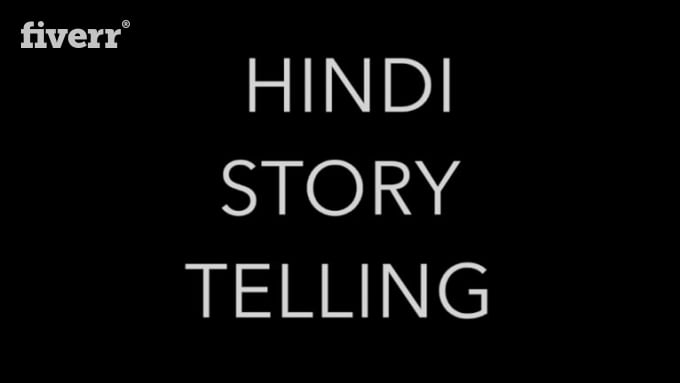 About:

PLEASE CONTACT ME BEFORE ORDERING!
NARRATE KID'S STORIES – $30
You could give me a youtube link to the story, and I will narrate
the same following the same script in the video. Or, you could
give me your script and I could just go with the flow. I use
different voices for adult characters and children characters and
animals or talking objects. I use special effects too wherever it
would sound great, for instance, reverb effect for evil witch,
and such. I do this gig based on minutes and not words. A short
story on an average lasts 10 minutes. So, this gig covers upto 10
minutes of story telling.
I doconversational story telling in English, Hindi, Tamil,
Telugu and Kannada languages. Please listen to the two audio
files uploaded in my profile and listen till the end to note how
I use my voice to suit different characters.
After delivering my work, I am open to do minor changes,
including additional minutes. But major changes like change of
entire dialogues or re-worked script, will be treated as a new
gig and will attract additional charges.
VOICE OVER – GIG DETAILS BELOW – $5 FOR 200
WORDS

Reviews


:Was very informative and helpful. She delivered when she said
she would and was easy to work with.
:Thank you so much! Looking forward to working with you again!
:professional and on time!
:Thank you so much for your order!
:great quality