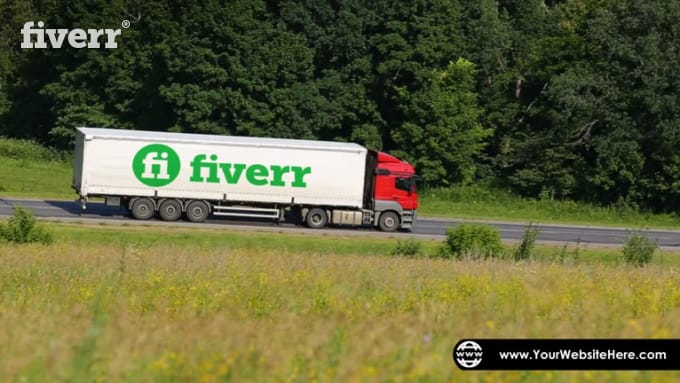 About:

Get your Website/Logo/Name imposed on this Truck and amaze
your clients, friends and family.
Use this video to promote your Business/Website on social
networking sites such as Facebook or YouTube.
You can use this video to convey a special to your loved
ones.
Greet your loved ones in a cool way on their Birthday/Wedding
anniversary.
Video will be delivered in .MP4 format.
Resolution of the video will be 1280×720 HD (Compare packages
for full HD)
Duration of the video clip is around 10 secs.

NOTE:
Only the logo will be imposed on the Truck and the website
address will be placed on the bottom right of the video.
If you have any doubts, please feel free to contact me
before placing the order.
Reviews


:I brought this gig to promote my business. I'm satisfied by the
gig
:Out standing experience
:Very good. Quick and fast
:Very fast service, good communication and delivered just as
described.
:Your feedback is highly appreciated.\r\nThank you!