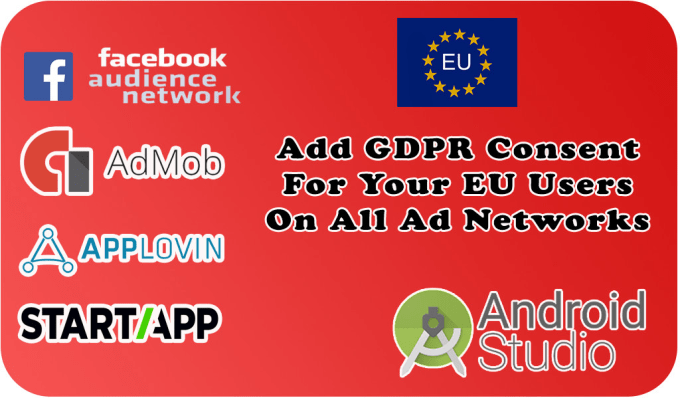 About:

Hello, if you want to comply with the new General Data Protection
Regulation (GDPR) just contact us and we'll make it
professionally.
Whatever your Ad Network that you using, we can add GDPR consent
to let the Europeanusers decide if they accept to receive
personalized ads (Targeted Ads) or NOT. also keep in your mind if
the user is not in the EU area they will receives
personalized ads by default as the GDPR consent is
necessaryonly in EU area.
NOTE:
Please make sure that your code source is on Android
Studio environment.
Please contact us before placing an order.
Reviews


hack007:Fast respond and everything its perfect. Recommended!
xacoder:Thank you, very valuable client, looking forward to work
with you again in future.
hack007:Fast respond and everything I want is done well.
Recommended!
xacoder:Best customer ever, great client to work with.
afrofivo:Great work