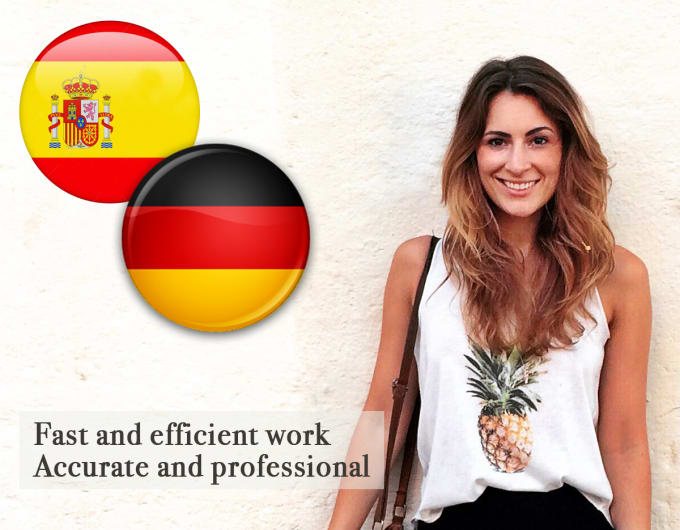 About:

————HIGH QUALITY
TRANSLATIONS————
PLEASE ALWAYS CONTACT ME BEFORE ORDERING
I am a 30 year old German Expat living in Barcelona with
7 years of experience translating all kinds of
content from Spanish/English to German. I translate website
content, product descriptions (also Amazon), manuals, keywords,
games, apps, all kinds of articles and much more.
My clients say that I have an eye for
details and really care for my work –
and that is 100 % true. I am reliable, my
translations are accurate and
proofread and I always deliver on
time because I want YOU to get the best
translation and experience possible.
To make it easier, I offer just one package of 250 words, but you
can order as many as you need. I am also open for longer
cooperations like social media management, forum posting and
similar. Please note that the delivery time depends on the amount
of words.
PLEASE ALWAYS CONTACT ME BEFORE ORDERING.
Thank you for your time and interest!I am looking forward
to working with you!
Reviews


:Fantástica como de costumbre. \n\nWe have worked with juliakae
several times, she always delivers fast and does a fantastic
work.
:Perfektes Service
:Calidad y profesionalidad aseguradas
:Sehr gute Arbeit . Danke
:Perfect translation as always